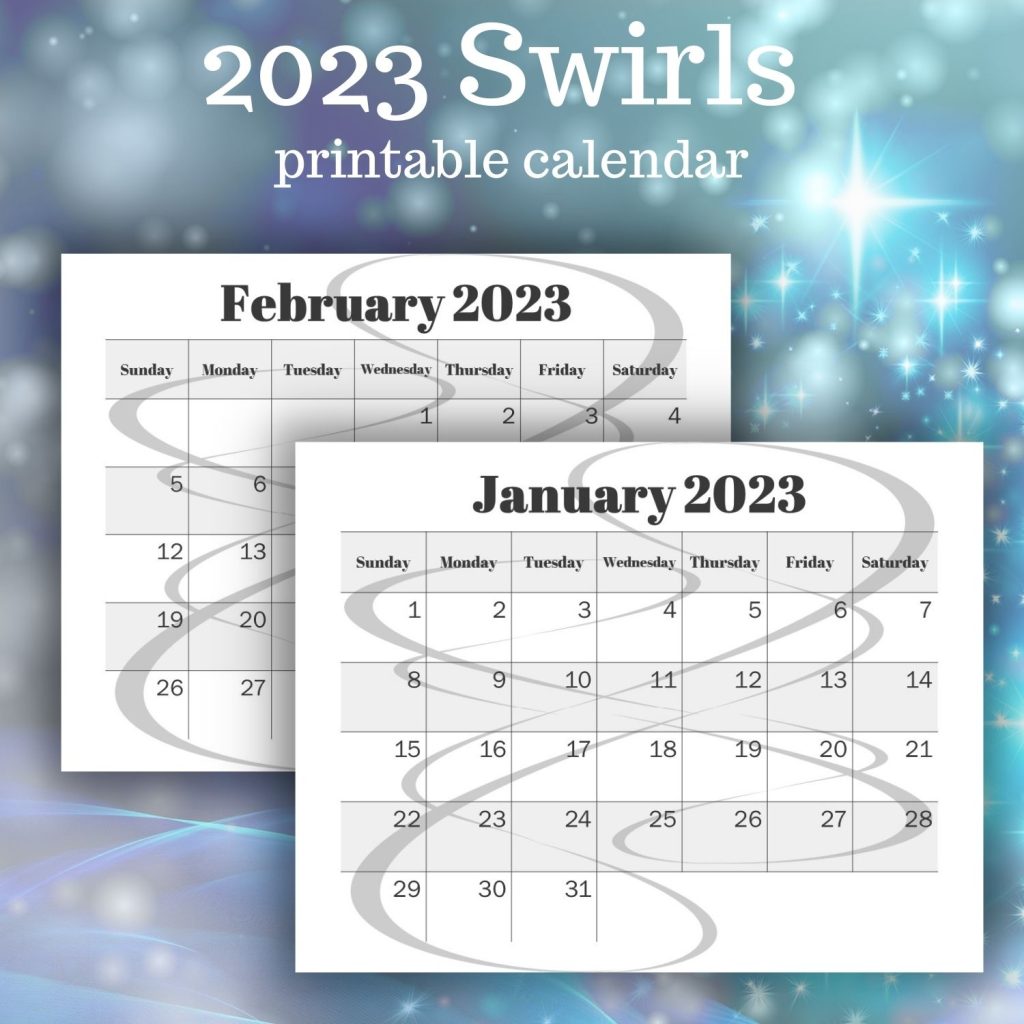 Infinite possibilities are all around us. What goes around, comes around. We're all interconnected. No matter which of the above you see when you view the swirls in the background of this lovely calendar, it will remind you that life has his its twists and turns, but it all leads you where you need to go!
You'll get 12 months of calendar pages with a swirl design in the background and both 2023 and 2024 year-at-a-glance calendars. Print out on 8 1/2 x 11″ paper or card stock and you'll be ready to navigate the new year!
This is a digital product and you will not receive a physical product. It comes with a personal use only license. Please read the digital products terms and conditions and licensing information before purchasing.