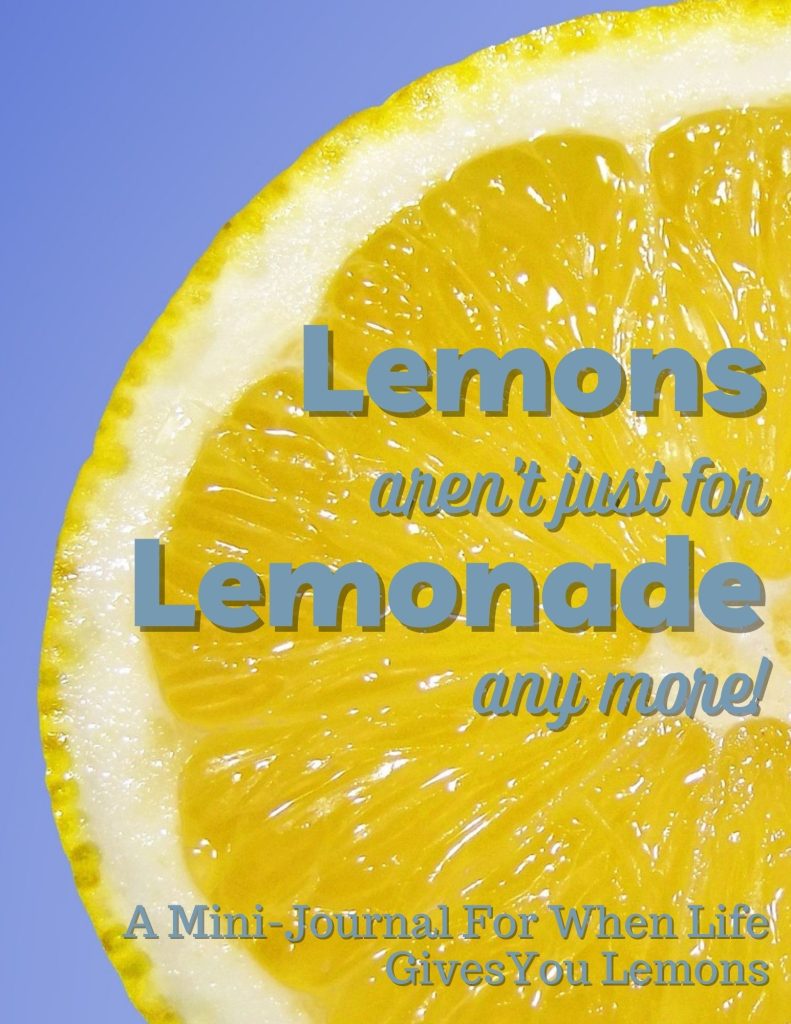 What do you do when life throws you lemons? Do you throw them back? Do you make lemonade? Do you sit down and cry until your nose is running and your eyes are red and puffy?
This mini-journal can help!
With lemon quotes, note papers and journal pages, take control of your emotions and behavior when life give you lemons.
You'll get a fully editable Canva template so you can customize this product to suit your audience and your needs. All images are from Pixabay and can be replaced with your own if you prefer.
This is a digital product and you will not receive a physical product. It comes with a PLR (Private Label Rights) license. Please read the digital products terms and conditions and licensing information before purchasing.
---
Here's What You Get: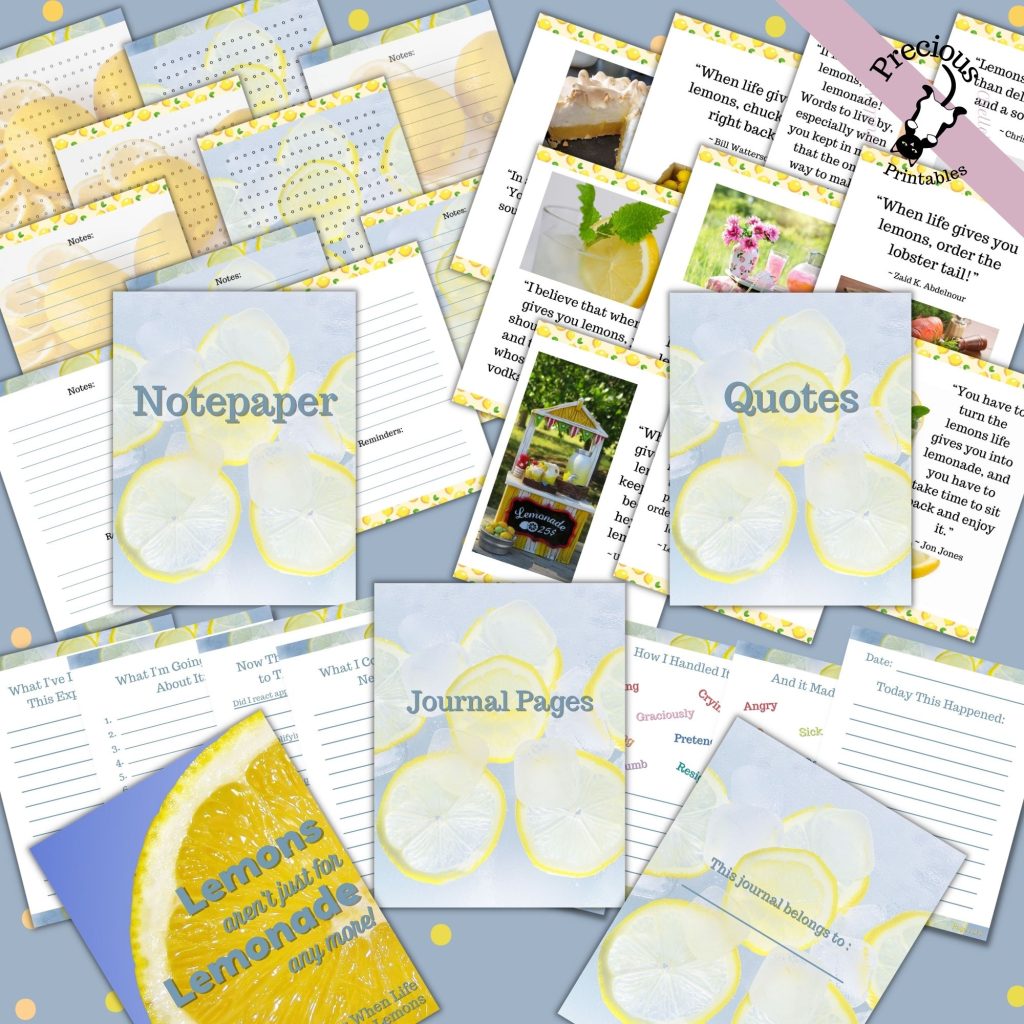 1 Cover
1 Belongs To Page
1 Journal Divider Page
8 Different Journal Pages
1 Quotes Divider Page
10 Different Quote Pages
1 Notepaper Divider Page
10 Note Papers-2 designs with 3 different backgrounds and 2 different borders
---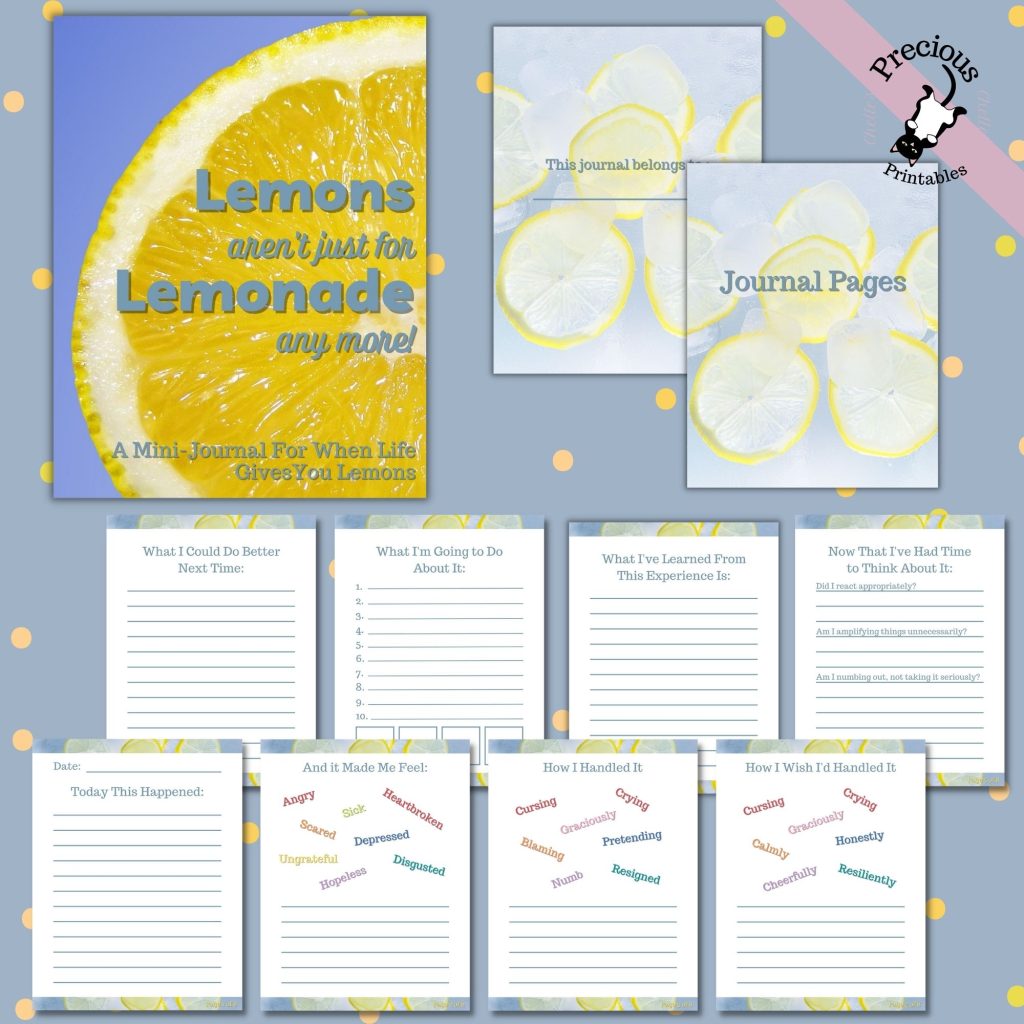 You'll get an editable cover, a "belongs to" page, a "journal" divider page and 8 numbered journal pages. You can mix and match, remove the page numbers, re-order them, and more!
---
You'll get 10 pages with quotes and matching images. You can change the quotes or the pictures. You can spread them out between journal pages as shown in the flipbook below, or keep them grouped together. You also get a "quotes" divider page.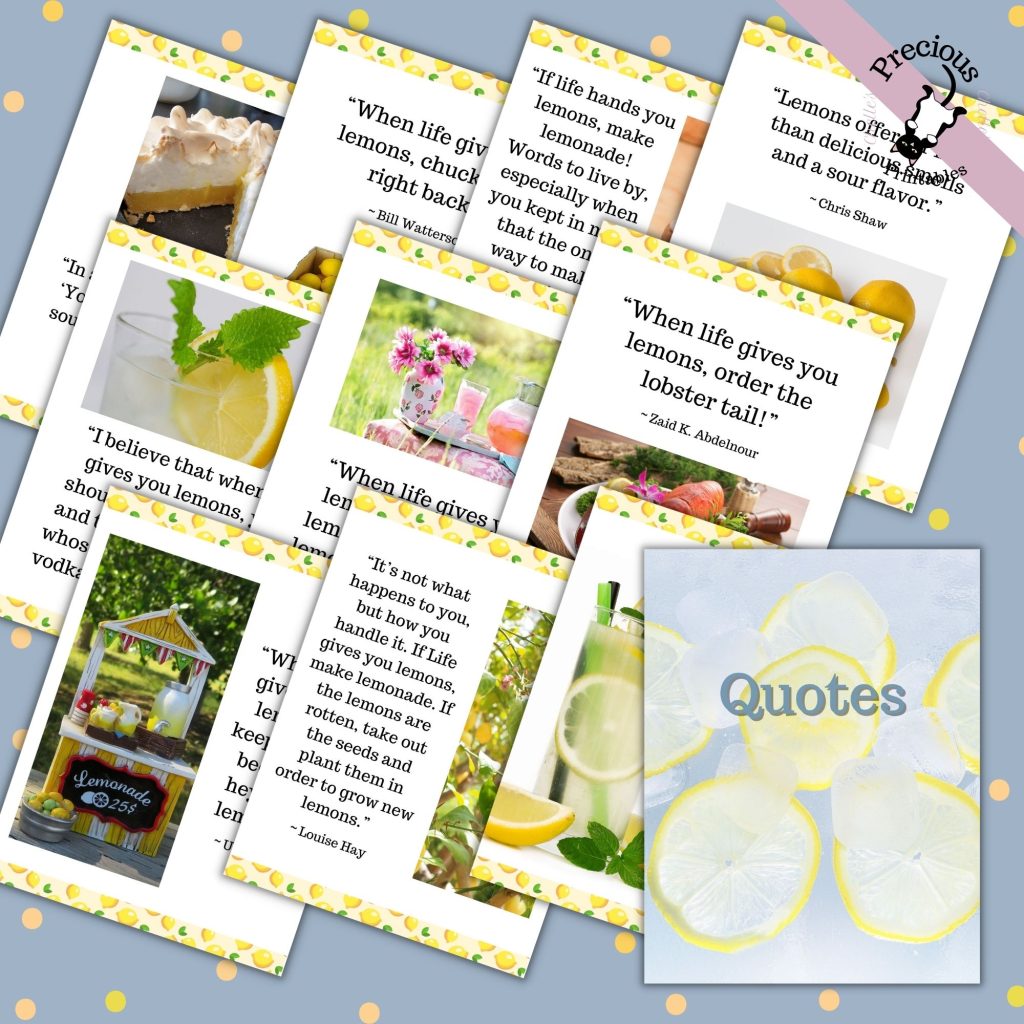 ---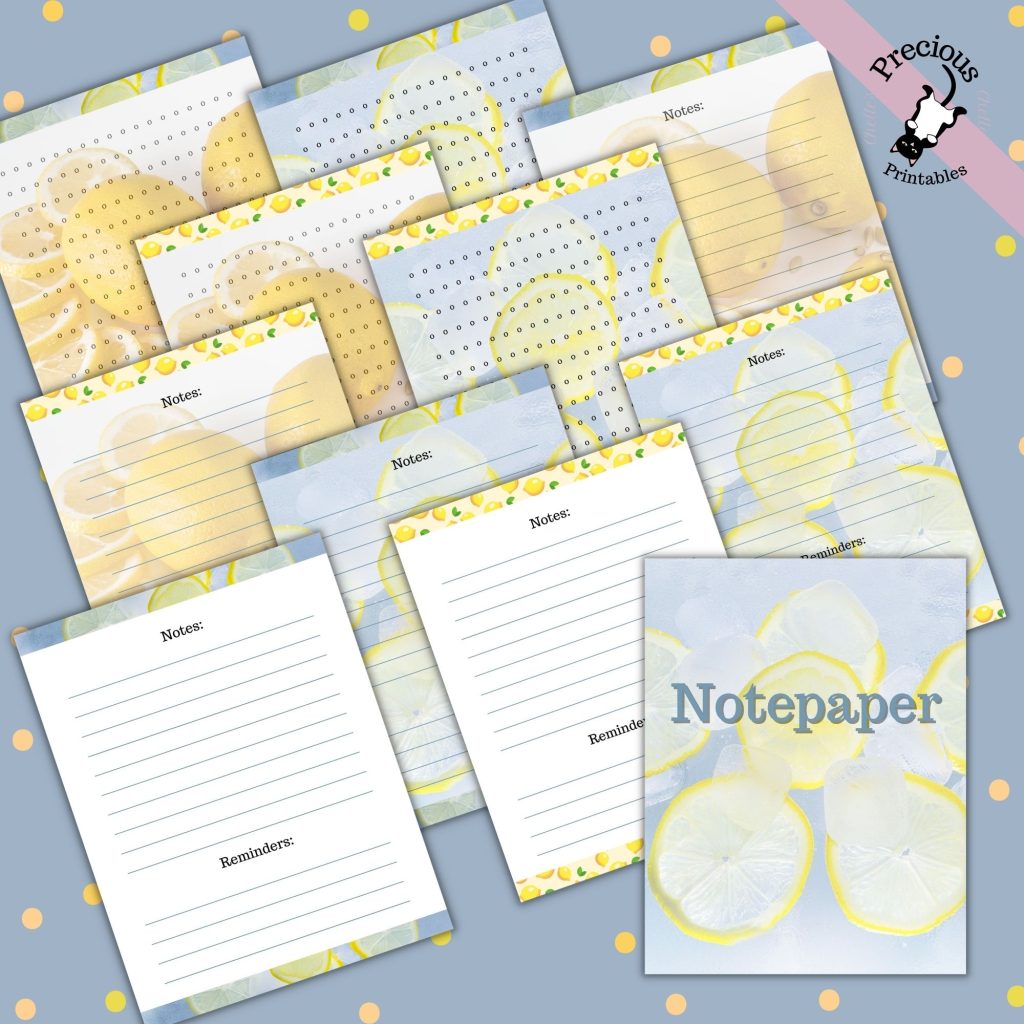 You'll also get 10 notepapers. There are two different designs: lined with "notes" and "reminders," and dotted. Each design comes with a white background, a blue/lemon slice background and a lemon background. Each type also comes with one of two different borders. You can mix and match or keep with one theme!
---
I've created a flipbook to show one way to put this journal together. Each section has a quote page then the eight journal pages. There are two note pages at the end. This is just an example of how you can put your mini-journal together!