This is my where I post the offers from friends and other businesses that I feel are valuable to my readers! Instead of long emails, I'll post the information here so you can check out the offers that interest you!
---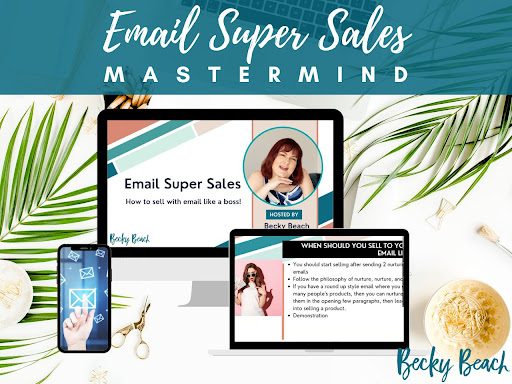 Becky Beach is a multiple 6-figure printable seller and blogger and is now revealing her secrets in Email Super Sales. Find how Becky earns over $15,000 each month from selling to her email list. After taking Email Super Sales, you will have the tools you need to get your email list to start filling your wallet! Included is a 3-Day Sale Plug-and-play email template. There are also bonuses such as a Bonus Lesson and AI Affiliate Sales Mastermind.
Sale Dates: June 19, 7:00 AM CST through June 25, 11:59 PM CST
Normally $147, it's on sale now for ONLY $47 with coupon code EMAIL10
Check it out HERE!
---
Sticker Mule

Sticker Mule is where I buy my swag, such as key chains, stickers and magnets, with my logos. They also have tape, poly bags, T-shirts, and even hot sauce! lol. They ship fast and have sales all the time so you can get quality items for a great price with free shipping. You'll get $10 off your first purchase if you use my link below!
Check out Sticker Mule HERE!
---
(Disclosure for affiliate links: I may get paid a small commission when you purchase through my links. This doesn't increase the cost to you, but helps me support my business and my affiliate's business. If you have questions or concerns please email me at michelle@chellespreciousprintables.com)