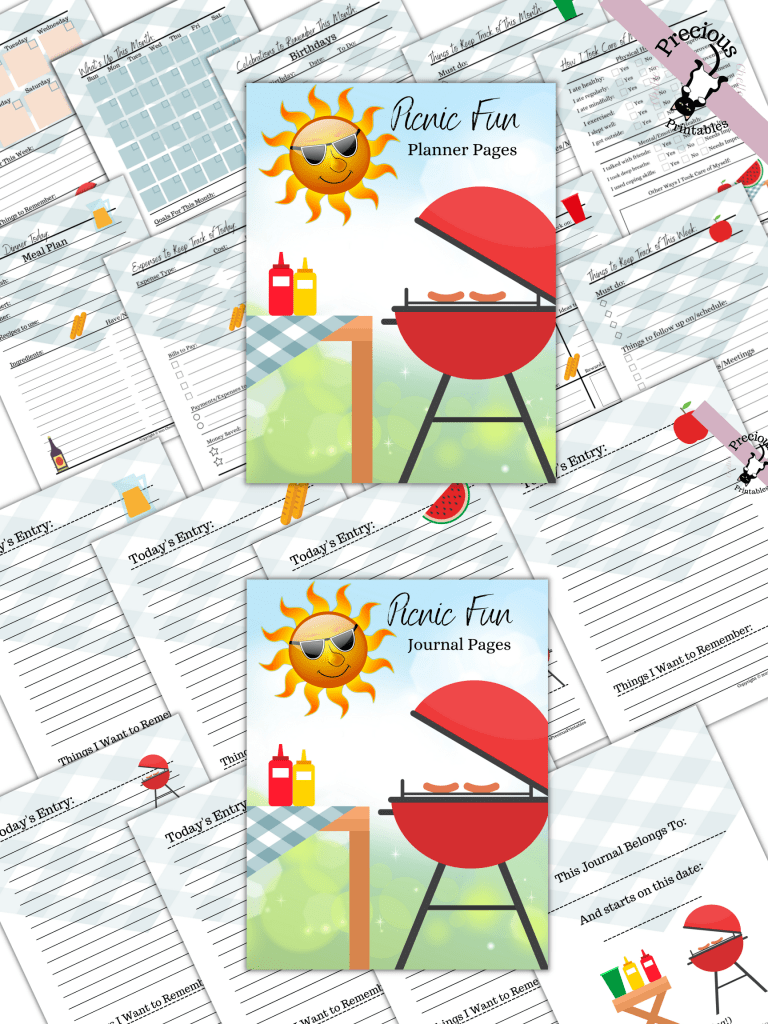 Double your fun with this exciting bundle of goodies! You'll get the Picnic Fun Planner AND the Picnic Fun Journal! Condiments, fruit, barbecues and more!
Picnic Fun Planner comes with: a cover; a day, a week and a month planner page; a weekly calendar; a monthly calendar; a celebrations to remember page; a health page; a self-care page; and an expenses page.
Picnic Fun Journal comes with: a cover, a "belongs to" page, and seven different journal pages you can mix and match to your heart's content!
Each page is a .pdf, 8.5 x 11 inches.
This is a digital product and you will not receive a physical product. It comes with a personal use only license. Please read the digital products terms and conditions and licensing information before purchasing.