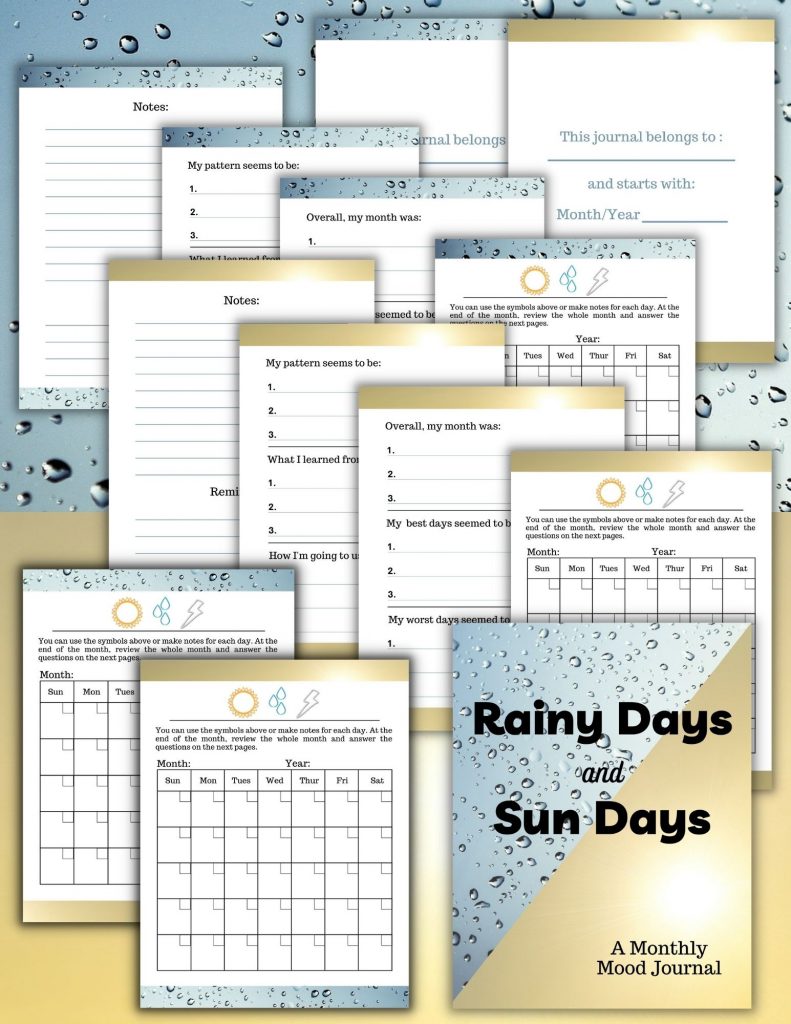 (This journal is a companion to the Rainy Days and Sun Days Mini-Journal and the Rainy Days and Sun Days Card Deck, but is a stand alone product.)
Our Rainy Days and Sun Days Monthly Mood Journal has a monthly calendar where you can document each day using icons or another method. You'll be able to tell at a glance how many days were good, bad, angry, etc. There are two pages with questions for each month and they'll help you determine any patterns to your moods and document any actions you choose to take. There's also a lined page for notes, reminders, etc. You'll get a "belongs to" page, a monthly calendar page, two question pages, and a notes page in each design (sunshine border, rain border, rain top/sun bottom border and sun top/rain bottom border) as well as the cover!
You'll get both a Canva template and an editable PowerPoint file.
This is a digital product and you will not receive a physical product. It comes with a PLR license. Please read the digital products terms and conditions and licensing information before purchasing.