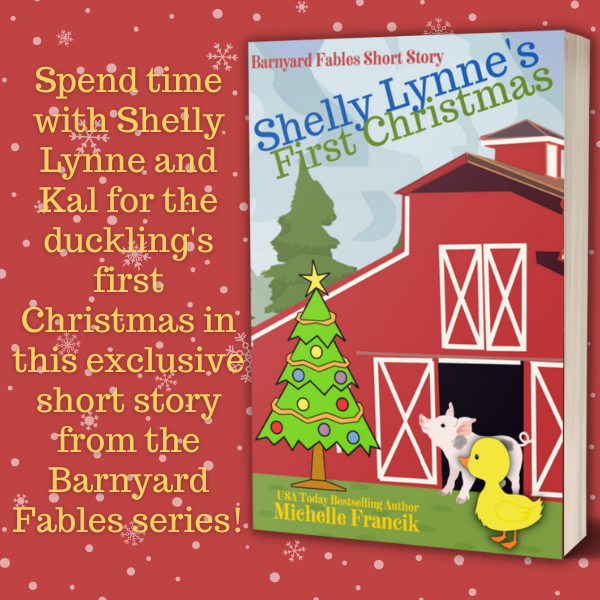 Shelly Lynne, a little duckling, is experiencing her very first Christmas! With help from Kal, a tiny piglet, Penny, a little hen, and Misty the mare, helping her, she'll solve the mystery of why the farmer hangs stockings on the barn wall!
Meet the lovable characters from the Barnyard Fables series of children's chapter books in this adorable short story!
This is a digital product and you will not receive a physical product. It comes with a personal use only license. Please read the digital products terms and conditions and licensing information before purchasing.