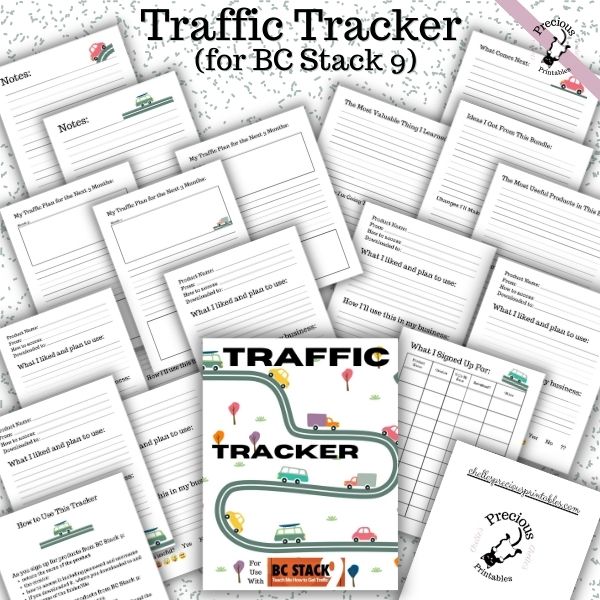 Designed specifically for BC Stack 9, (but good for any bundle) this traffic tracker will help you keep track of the products you sign up for, download and use! Don't let the products disappear into the dusty backrooms of your hard drive. The traffic tracker has space to jot down notes about things you find interesting, want to follow up on and want to use to drive traffic to your website! Don't let all of the info slip away. Keep track with the Traffic Tracker!
This is a digital product and you will not receive a physical product. It comes with a personal use only license. Please read the digital products terms and conditions and licensing information before purchasing. You'll get a printable .pdf, 8.5″ x 11″.
This would normally sell for $17, but you can get yours today for only $7!