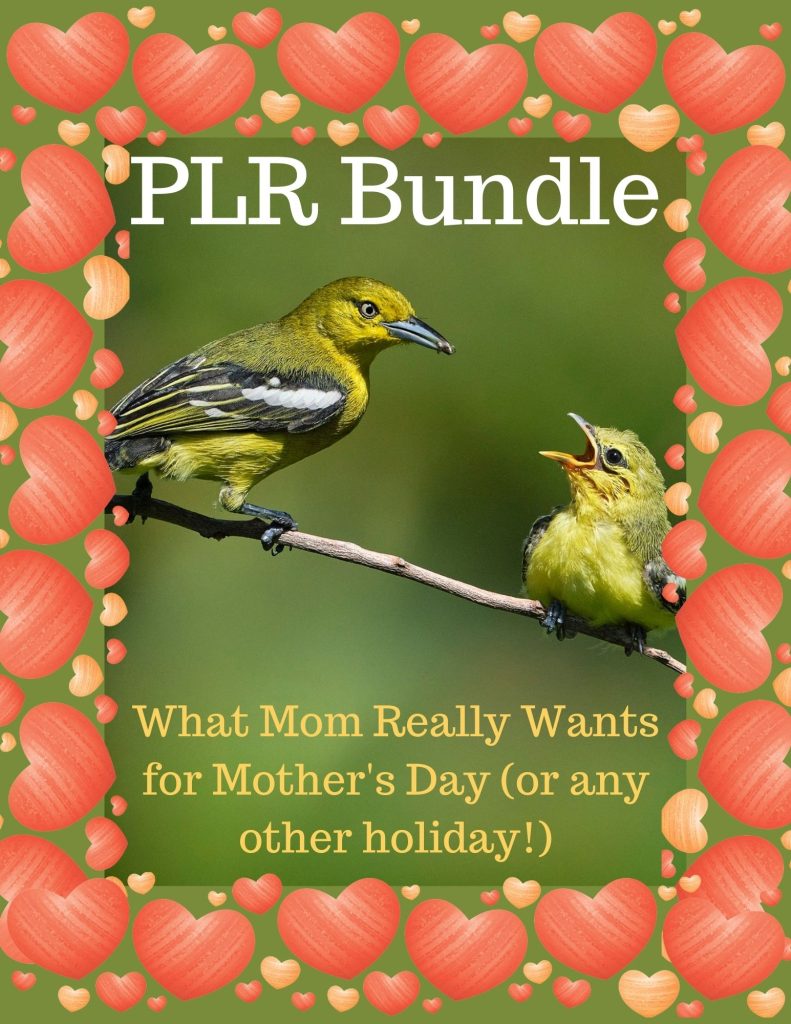 ---
Here's What You Get: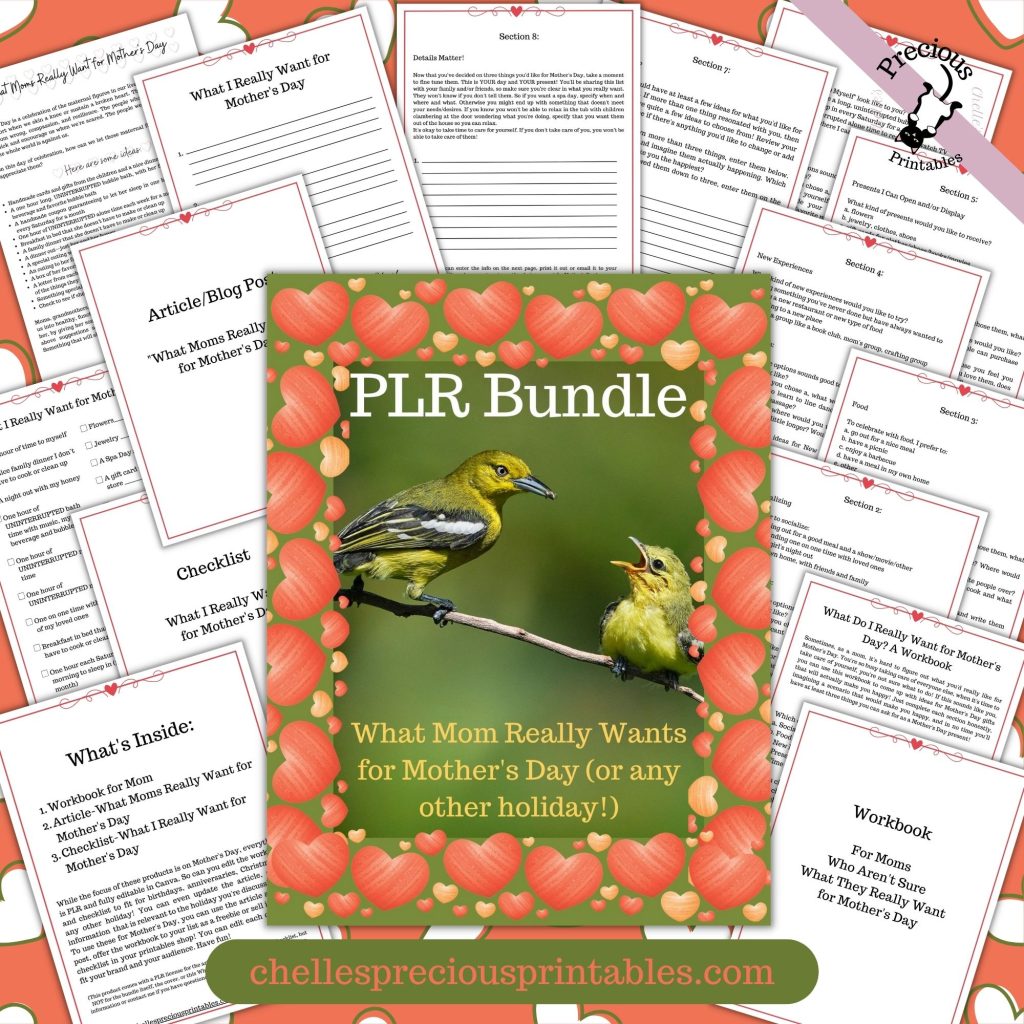 You'll get a Canva Template for a bundle of products to use for Mother's Day or any holiday where gift giving can be a chore. You CANNOT use the cover or the What's Inside page, but you CAN use the Workbook, the Article and the Checklist. Those three items are fully editable in Canva and come with a full PLR license.
One Article: What Mom's Really want for Mother's Day-This can be used as a blog post, for social media, in email, etc. It is fully customizable in Canva with your name/logo/branding.
One Workbook: For Moms Who Aren't Really Sure What They Want for Mother's Day-This 9 page workbook is fully customizable and editable in Canva and can be adapted for other holidays such as Christmas, Birthdays, Anniversaries and more.
One Checklist: What I Really Want for Mother's Day-A one page checklist Mom can use to check off or add what she REALLY wants! Fully editable Canva template can be adapted to other holidays as well.
---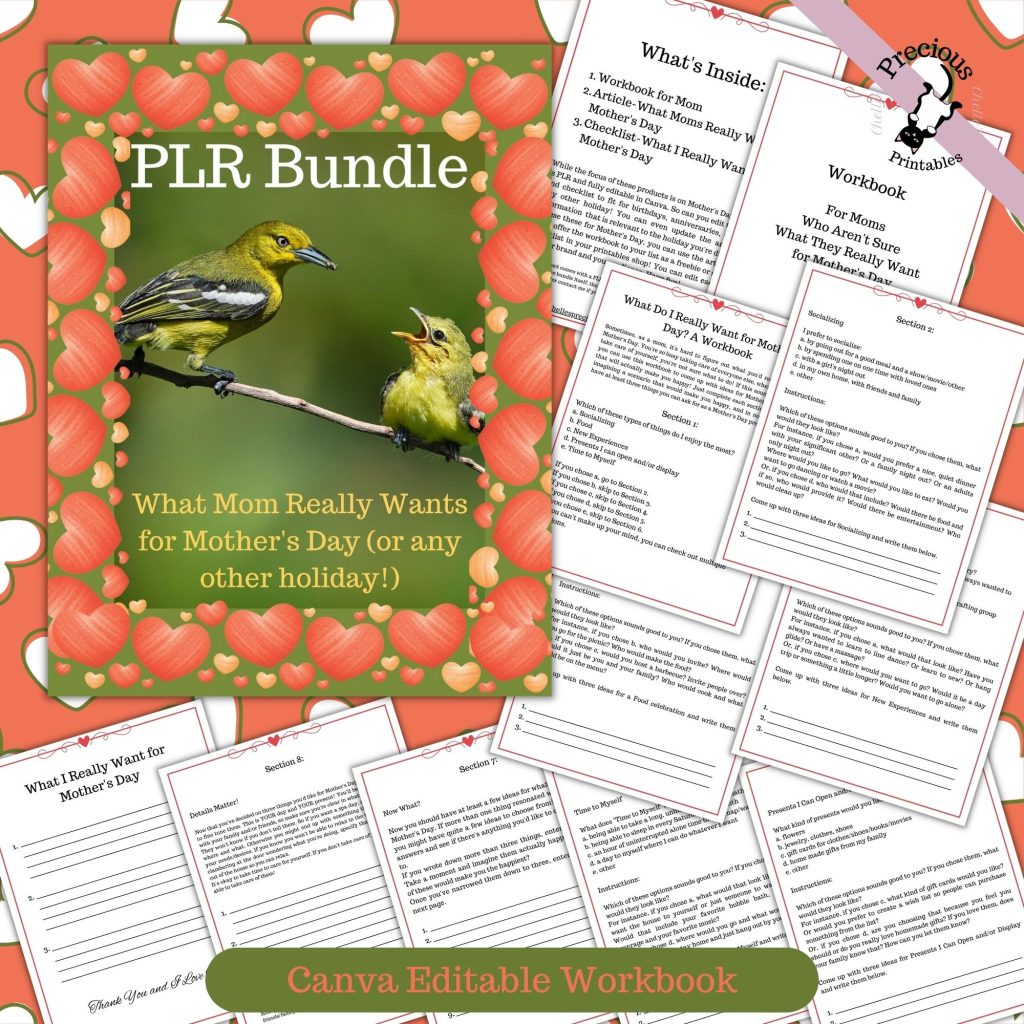 The Workbook is for Mom's who need a little help deciding what they want. Moms tend to give to other people but don't always know what to do for themselves. This workbook offers suggestions and a new way to think about getting gifts.
---
You'll also get an article about what moms really want for mother's day that you can brand with your name and logo and customize to suit your audience.
The checklist can be printed and mom can leave it on the refrigerator so everyone in the family can see what she'd like or she can email it to others! It's a great way to get their attention and avoid any awkward situations with unwanted presents!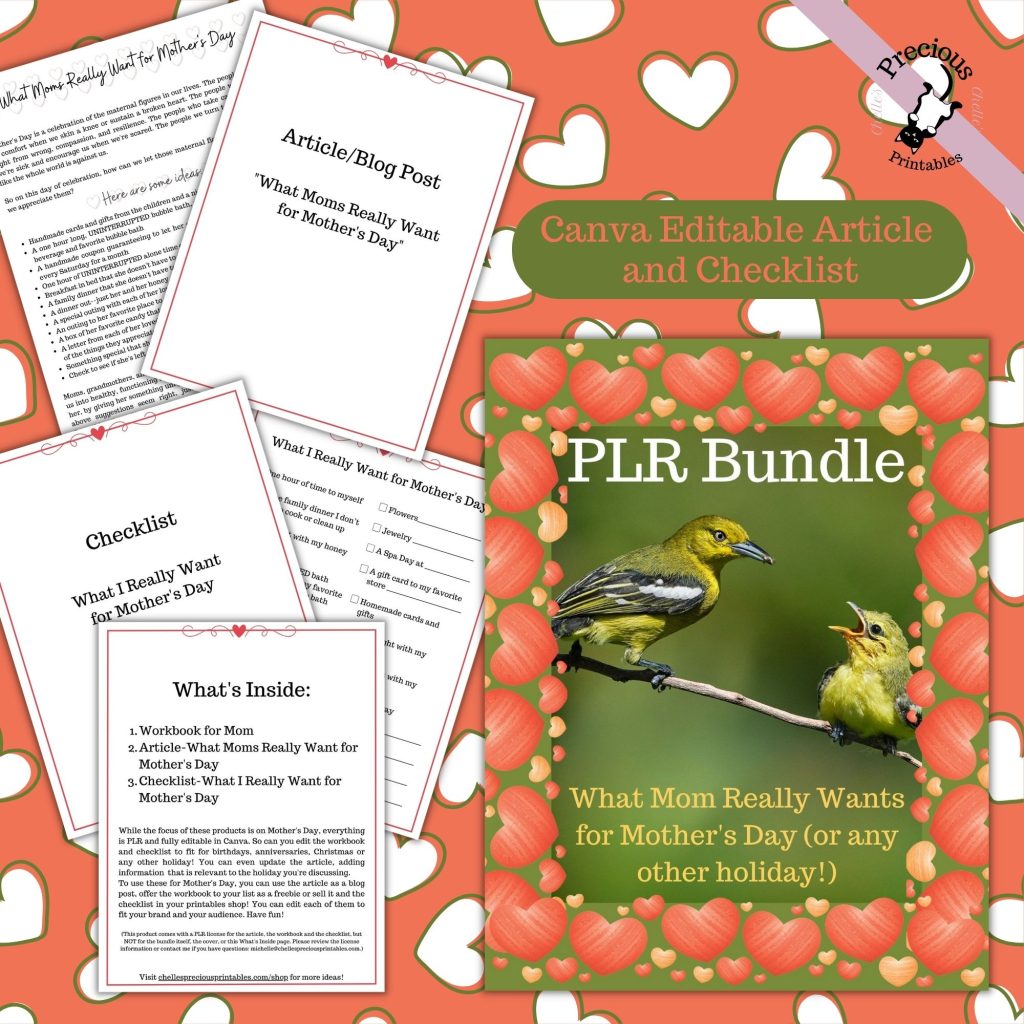 ---
Here's a flipbook so you can see all the pages!