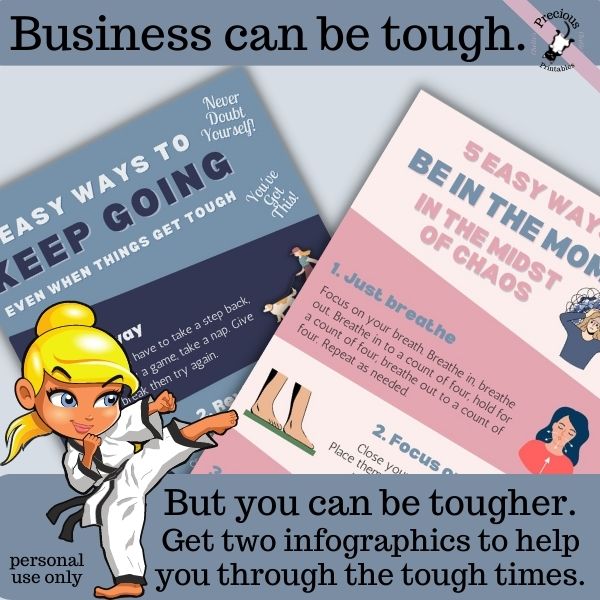 Being an entrepreneur, coach, creator, author, podcaster, etc. can be exhilarating, but it can also have moments where you're ready to throw in the towel. In those moments it's important to take a breath, calm down and not do anything you might regret later. This set of infographics is the perfect way to remind yourself that
a. you're not alone, and
b. there are things you can do to get back in the right frame of mind.
You get two infographics as .pdf downloads. You can print them or just keep them where you can pull them up on your phone, tablet, laptop or desktop, when you need them!
You get:
Two 800px X 2000px .pdf files
5 Easy Ways to Keep Going Even When Things Get Tough
5 Easy Ways to Be In the Moment In the Midst of Chaos
This is a digital product and you will not receive a physical product. It comes with a personal use only license. Please read the digital products terms and conditions and licensing information before purchasing.